If You Want Your Content to Become More Popular and Attract More Visitors from Social Networks you are on the Right Site
"Drive Your Social Traffic, Build Quality Fans & Followers And Improve Your SEO Ranking Right now !"

Thursday, October 15th, 2015
Dear Internet Entreprenuer,

social Locker is a simple WP plugin that allows you to lock your content on a web page until a user clicks one of the social buttons (Facebook Like, Tweet Button, Google +1) , helping you to get more likes/tweets/+1s, traffic and customers!. In other words, It helps to improve social performance of your website, receive more likes/shares, and attract quality followers and traffic from social networks.

There's no doubt about it, Many people think that social and viral traffic can make a big difference to your blog.
Most the Internet Markerter usually waste their hard- earned money on Seo and unprofitable media buys.
But what if I told you that there's a simple and inexpensive "wp hack" that can virtually melt down your server with targeted, viral traffic from social sites?
Yes, I know !
You are probably skeptical about what I said, mainly because you've heard it all before when it comes to traffic.
If you keep reading, I can promise you that traffic will never be an issue for you again.
There's something that most bloggers ignore.
And that is exclusivity. Exclusivity mixed with a bit of secrecy can make your visitors salivate over your content.
It could be images, products or even services.
if you make your content a little bit "inaccessible", you will definitely pique their interest, and they will want to know more.
Listen to me: there's no better marketing than exclusivity.
Now, this is the secret that I was talking about before.
But you're probably asking yourself…
What does exclusivity have to do with increasing traffic to your blog?
You've probably seen many blogs require their users to pay money or register in order to access the content.

While I won't question this method, I do believe that there's a better way to get more traffic and increase your sales…

And that way is to let users "pay" with a like, a tweet or a "share."

Can you see the potential of this?

The average Facebook user , for example, has 100 friends.

If he likes your blog, he's indirectly giving access to his "100 friends."

Just imagine that these 100 friends also have 100 friends and so on…

You blog can literally go viral, and in a very short time you can have instant and massive traffic.

over the last year I've been working hard with my favorite "Wordpress Geek" he created a really cool WP plugin for me that locks the content of your blog…

…And users have to "pay" with a tweet, a like or a share!

Let me proudly introduce you to…
"WP Social Locker"

is the definitive answer to your traffic struggles. This is a plugin which is very easy to use. you can install it quickly and easily in less than 30 seconds, then customize it and watch the social traffic literally flood your blog.


Introducing ...

"WP Social Locker is a great way to get likes and followers in exchange for accessing special content". The plugin provides eight social buttons for all major social networks: Facebook Like, Facebook Share, Twitter Tweet, Twitter Follow, Google +1, Google Share, LinkedIn Share, YouTube Subscribe.
Lock part of your blog conten easily #1 - it cannot be opened until the visitor clicks in one the social buttons : Facebook, Twitter, Google + and Linkedin.

SEO friendly #2 - By default your locked content is still visible to search bots for better SEO . Of course you can turn off this feature.
4 Types of Locks #3 - lock any content manually via shortcodes or setup a batch lock via one of three powerful modes ("Skip & Lock", "More Tag", "CSS Selector")

Optimized mobile #4 - We have adapted the plugin for mobile devices. Mobile users can obtain access to your locked content as well as desktop users.
Smart targeting #5 - Set your lockers to display on specific high traffic pages on your website. Show the locker only for non-registered visitors or PC users.
Professional themes #6 - Need to get started fast? Simply pick one of five themes and customize, it's simple and easy!
Delayed content #7 - Load your locked content via ajax (dynamically) only when the user has liked or shared your page. Perfect for loading promo codes
Fast loading #8 - The plugin is well optimized and doesn't add extra loads on your website. Confirmed with tests from the P3 plugin and New Relic.
Build quality fans and followers #9 - Every blogger and internet entrepreneur knows how difficult it is to get fans and followers, especially for new websites with a low budget.

Get every visitor from your site to follow you. Keep in contact with your audience and build loyalty. Just lock some valued content and tell visitors that the locked content is available only for your fans and followers.

Improve SEO ranking #10 - Google's search algorithm takes over 200 factors into consideration when determining which results to show for a search query and in what order. Social media is one of the most important factors in their algorithm and has a significant influence on the way a site ranks in a search.
Drive social traffic #11 - Social Locker will add viral traffic systematically to your website, your opt-in funnel or your sales-page. When users share or tweet your page to get access to the content you locked, their friends see it and some of them will visit your website. That will repeat again and again.
Developer friendly #12 - Use the plugin events (Unlock, Lock, Ready) and hooks for customization and creating your own extensions.
And many many more
Simply select the area of content you want to lock, click a button and you're done.
You can now use articles, videos, audio, images, download links, coupon codes or anything else you can think of as an incentive for people to give you likes or share.
I bought your plugin a few months ago for my blog and really happy, my online community has grown fantastically (more than 5.000 followers on twitter and 4.000 fans on Facebook. – Vivi Nunez, blogger, marketer, the founder of vilmanunez.com
I just bought it and it's awesome, works like a charm.
Definitly a 5 star plugin for me.
Thank you ! – blaugranas.
Congratulations guys, i usually never comment the softs i buy but this one really deserve it.
I've tried the 2 others social locker plugins from WESMASHEDIT and TylerQuinn and they don't work with cache plugin. I didn't ask for a refund as they never said they do.
This plugin is by far the best one and working with WP super Cache. A pleasure to set up and a great working and beautifull plugin.
If you need a social locker trust me, it's the only one that worth the price !
Bravo and Keep doing the good job. – tiblitz
I had several problems with my previous solution, purchased on Envato at a lower price. After 1 month of basically no support, I asked for money back and found this item..
Guys.. this is simply a FANTASTIC (and working!!) plugin! A little more expensive, but saves you headaches and anger! ... BRAVO! 5 Stars… very happy with it now. – Marco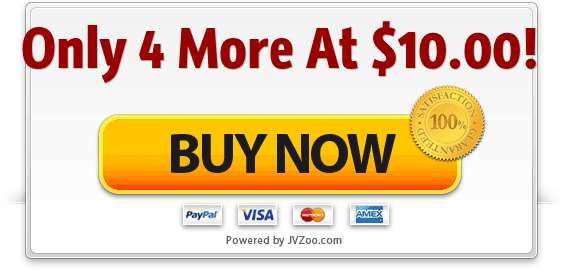 Sincerely,
jaya
www.wpsociallockers.com